Global traction with
the world's leading distributors
Thermal Readings
Analyzed Daily
We give you the tools to solve
complex problems

Unsure of which levers to pull to improve operations.

Limited visibility into adherence
of day-to-day SOPs.

Extensive legal and compliance requirements.

Aggressive sustainability targets but no way to track them.

Different telematics systems and separate sets of data.

Difficulty tracking the health of your fleet or ongoing maintenance issues.
veroFresh's™ flexible API collects and synthesizes real-time data from your disparate systems, regardless of your hardware, and simplifies it into at-a-glance dashboards and straightforward KPIs. Spot trends in your data with customizable reports that can be easily exported or pushed into a BI tool for easy sharing across your organization.

25

6

veroFresh™ gives us a macro view of all of our DCs. We use it to pull best practices out of high-performing markets and apply them to under-performing markets. 
veroFresh™ automates your compliance SOPs and simplifies audits by organizing previously disconnected manual processes into a linear digital workflow. If a reefer goes out of spec, the platform records and stores the root cause of the issue, along with temperature and route information in a searchable database, giving quality, maintenance, and operations teams instant visibility into both problems and corrective action.
I can now supply a customer with a temperature recording in a matter of seconds, versus days or weeks.
Take action before there's a problem
Keep your fleet operating at 100% with real-time alerts that instantly identify at-risk routes, underperforming trailers, opportunities for energy savings, unproductive drivers, and improper set points. Predictive alerts that leverage machine-learning also notify you before valuable cargo goes out of temp so you can take corrective action to minimize chargebacks and spoilage.

A global food distribution company reduced maintenance issues by 99% in 3 months 
Actionable insights with
zero guesswork
Sustainability Dashboard
Coming soon! Track sustainability targets at the DC or company level in real time and surface actionable insights about how to save on energy costs.
Admin Dashboard
Simplify DC and company operations with flexible controls and permissions.
Fleet Health Dashboard
Get a bird's eye view of your entire fleet and identify underperforming trailers before they cause serious problems.
Route Information
Access real-time data on each individual route so you can better understand driver performance, route deviations, and product quality.
Root Cause Analysis
Record and store the root cause of maintenance and temperature issues in a searchable database to streamline audits and bolster compliance ops.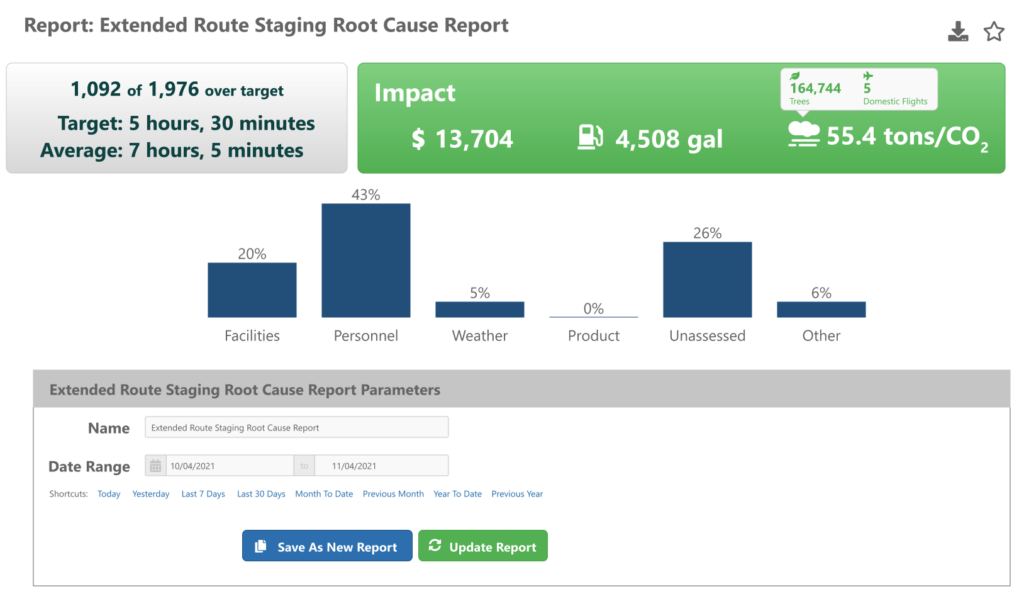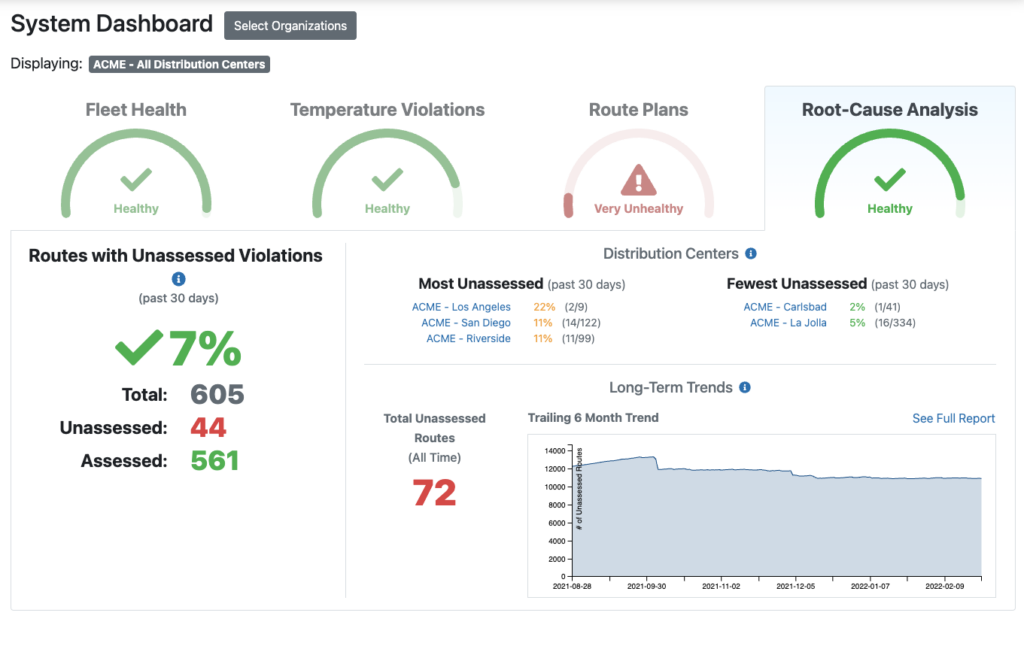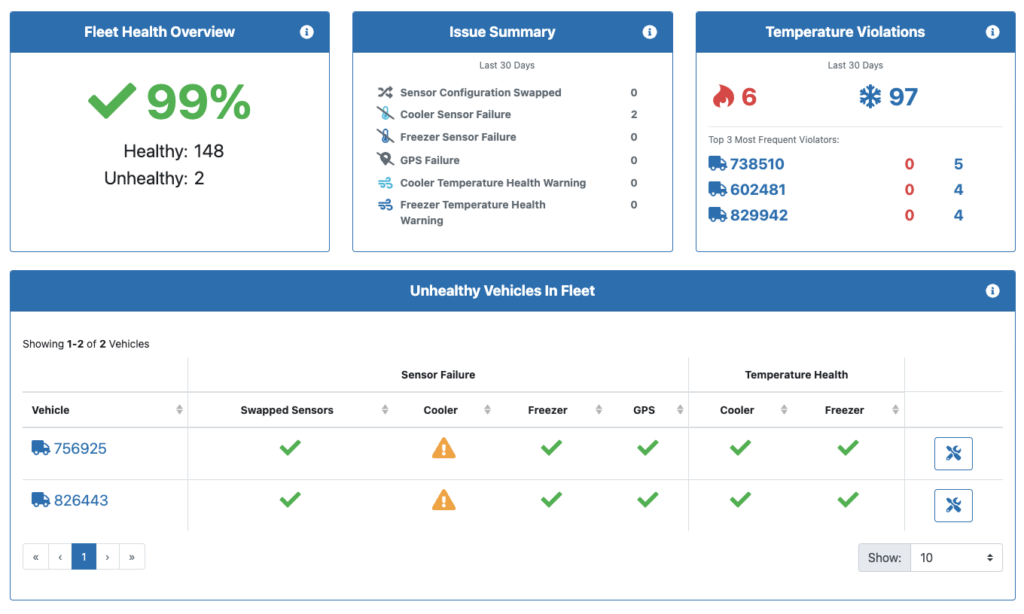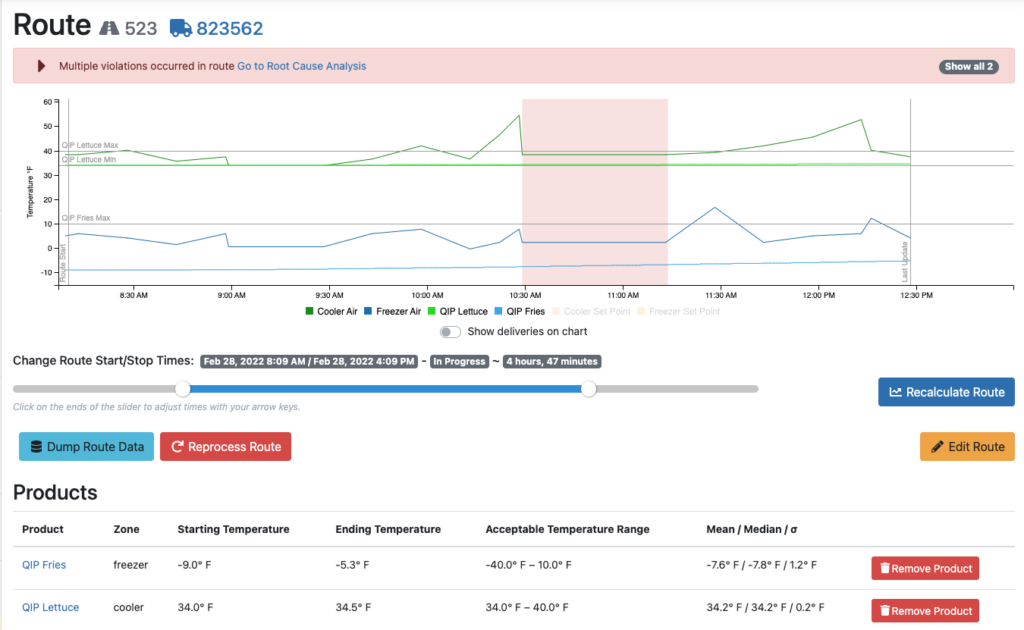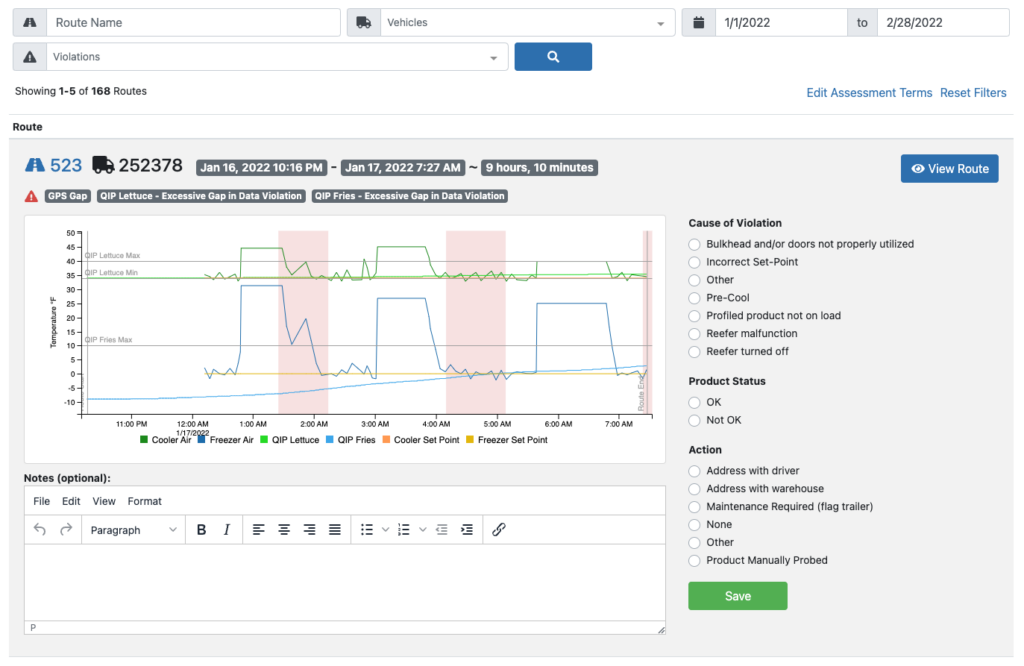 Pre-built integrations with
every major telematics
system
veroFresh's™ flexible API can ingest data from any telematics system. Most clients are up and running in a matter of hours.
Want to see veroFresh™ in action?
Fill out the form below and one of our team members will be in touch to schedule a tailored demo.